Hui Ji Kang TCM Health Centre
惠濟康中醫養生館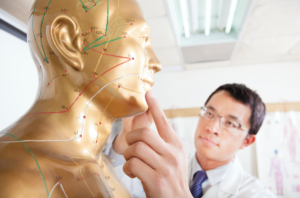 At Hui Ji Kang TCM Health Centre, we believe in the holistic approach of delivering the best of TCM healthcare practices, offering maximum health care benefits to our customers. We are committed to providing professional TCM healthcare therapy at affordable prices making it accessible to the general public, bringing holistic care and lifelong health to all our customers.
Whether you are seeking treatment for acute or chronic health conditions or simply want to maintain your health at its peak, our experienced team can provide a complete health assessment and personalised treatment plan for you.
Our team of experienced TCM practitioners are licensed by the Singapore regulatory bodies. In addition, all herbal medication prescribed adheres to strict rules and regulations set by the local authorities in Singapore.
We care for a wide range of conditions and illnesses. Emphasizing the natural, preventive approach that is the cornerstone of Hui Ji Kang TCM clinic, we also offer various treatment modalities such as acupuncture, cupping, Tui Na (Therapeutic massage), Gua Sha (scrapping) in our centre.
Hui Ji Kang TCM clinic conveniently located in the heartland of Singapore provides traditional Chinese TCM therapy/ treatments by registered tcm physicians and experienced therapists.
We promise to earn and keep your trust with timely, quality health care for you and those you love.
Acupuncture
Breast Enhancement
Fire Cupping
Facial Beauty
Foot Massage
Full Body Massage
Gua Sha
Herbal Oil Massage
Hot Stone Massage
Moxibustion
Pulse Reading
Tui Na